Introducing the 2013 Jeep® Wrangler Moab Edition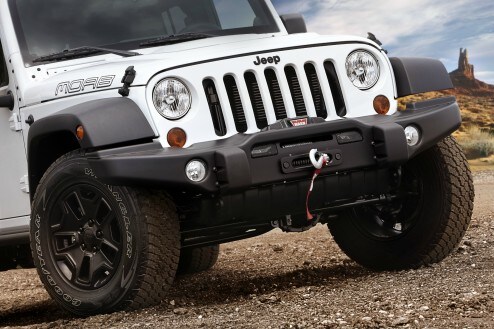 Last week, we introduced the 2013 Jeep® Grand Cherokee Trailhawk, which debuted as a concept vehicle for the 2012 Moab Easter Jeep Safari. Here's another special vehicle that also began as a concept for the Moab Easter Jeep Safari, but with a twist – it actually bears the region's name. For good reason – the vehicle is as rugged and versatile as the rocky, red region itself. Introducing the 2013 Jeep Wrangler Moab Special Edition.
Mike Manley, President and CEO – Jeep Brand says that the Wrangler Moab Special Edition model "take(s) our legendary Jeep capability to new heights, offering even more off-road features and performance…" such as winch-ready steel bumpers, upgraded rock rails, and an available rear-locker.
Off-road enthusiasts familiar with the trails in and around Moab, Utah, surely know what it takes to successfully crawl the legendary terrain. Well, the 2013 Jeep Wrangler Moab Special Edition has what it takes and then some. Here are some of our favorite features.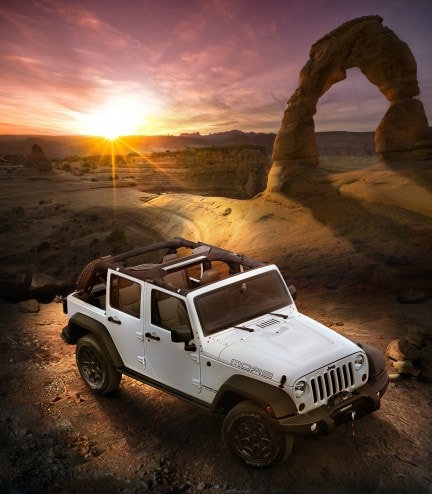 ---
New Chrysler Uconnect Access won't need cell phones.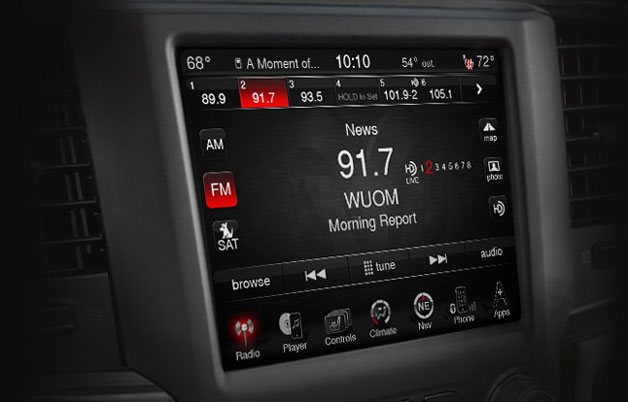 Two of the major trends in car connectivity are to use a connected smartphone as the vehicle's infotainment system or for access to mobile service, or include a standalone system with its own wireless access that gains additional features when connected to a smartphone.
Chrysler
is apparently going the latter way with the overhaul of Uconnect, partnering with Sprint to provide wireless access so that owners will no longer need to use their own phones.
Called Uconnect Access, it will move to a subscription-based format and offer two levels, both with the 8.4-inch touchscreen. R3 is loaded up with the built-in Sprint cell service and still acts as a WiFi hotspot, and has a one-touch button for assistance services and voice-recognition for several operations including texting. R4 adds HD Radio, Sirius XM Travel Link and Traffic, and an enhanced navigation mapping. Internet searches will be handled by Microsoft's Bing, and phone connectivity will extend beyond the car with owners able to lock and unlock their cars and set the climate control.
Chrysler's press release indicates that Uconnect Access will first appear in the
2013 Ram 1500
and
SRT Viper
. An
Automotive News
report says Chrysler's head of Uconnect systems and services "hasn't yet announced" if the system will come to vehicles down the range.
SOURCE:
Autoblog.com
---