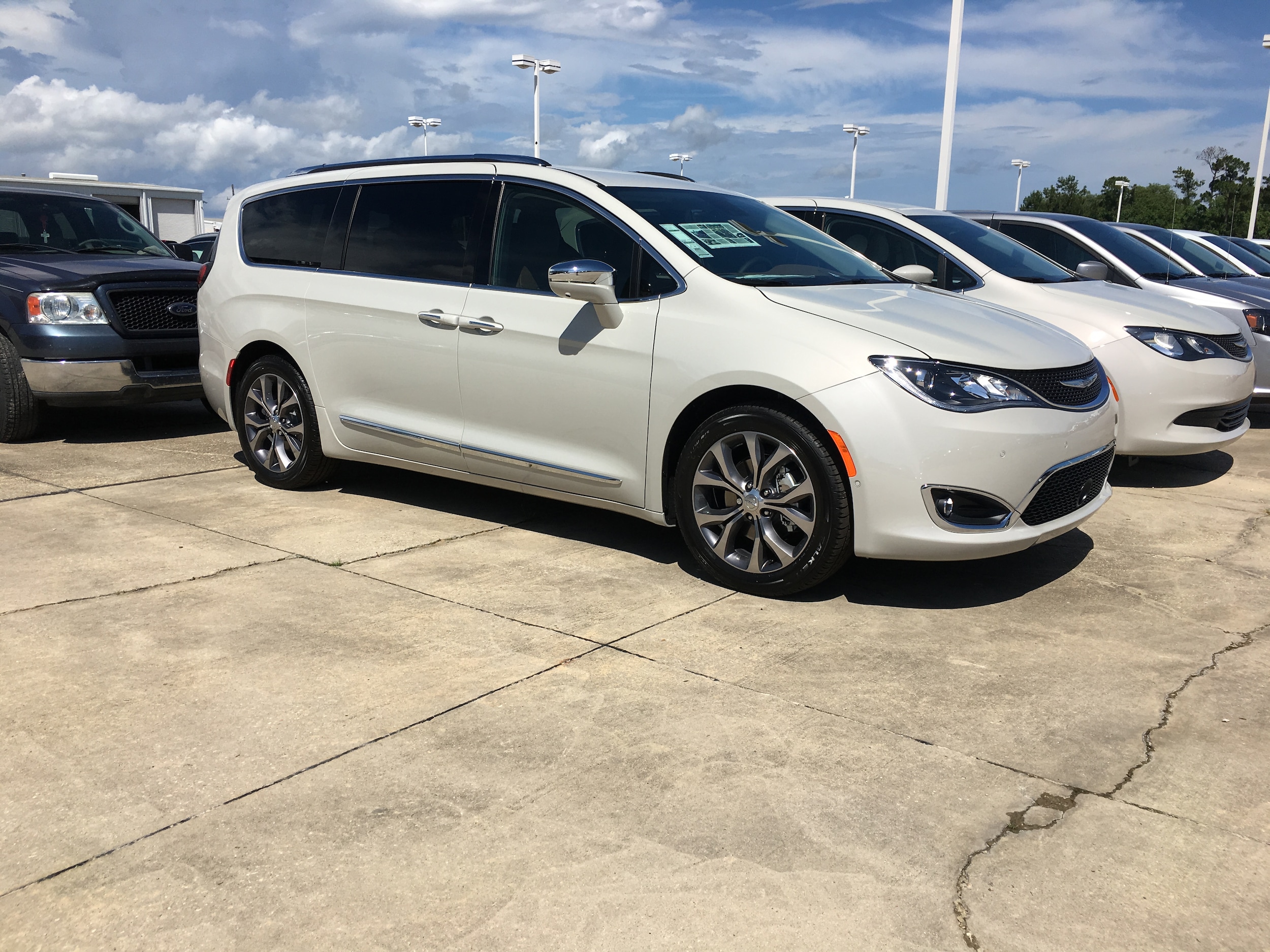 Minivans became a common sight in the 1980s as moms and dads grew large families with daily transportation needs. As 2017 approached, auto manufacturers were trying to bring back the minivan revolution after the SUV craze of the past few years. Chrysler stole many hearts with the Town and Country van in the past. Currently, the Pacifica is the vehicle to beat. Learn how the new Pacifica is better than Town and Country because of these key features.
Geared Toward a Younger Market
Chrysler decided to shelve the Town and Country name for this model year. They wanted to convey that this vehicle is a newly enhanced design that's geared toward a younger group. Twenty-somethings will fall in love with the car's shape while enjoying the functionality. With 287 horsepower and a nine-speed transmission, the Pacifica is meant to speed you through your errands while conserving gas at the same time. Young families fit almost everything and everybody into these vans.
Dimensions Matter
Chrysler took a cue from previous model years and altered the Pacifica's dimensions. You'll have a slightly wider and taller vehicle compared to other vans. Backing up the vehicle is easy too because it's a bit shorter than the Town and Country. Because of the changed dimensions, the Pacifica weighs less than the Town and Country model. The resulting MPG or miles per gallon is about 24 on average.
Interior Features Galore
You'll have all of the latest gadgets integrated into the dashboard. The touchscreen offers you radio and Internet connectivity where available. Entertain the kids with two screens in the backseat (optional). A feature that parents will adore includes a built-in vacuum (optional). Suck up those cracker crumbs, goldfish, and cheetos in a hurry so that nothing mars the vehicle's carpets. This feature alone is often a major selling point for families.
Hybrid Option
A feature that's not a regular occurrence with today's minivans is a hybrid option. This vehicle design is definitely a step above the Town and Country. It's possible to get 80 MPG out of a hybrid Pacifica. These models have a mixture of both fuel and electrical capabilities so that you can always be on the go. Your horsepower doesn't suffer than much with the hybrid engine either. Enjoy 248 hp as you run those weekly errands.
Are you excited about the 2017 Pacifica? View our inventory now by clicking on the make and model. Scroll through the specifications, and you'll find every feature to your liking. Schedule a test drive shortly afterward too. The Pacifica looks and feels good on the road.