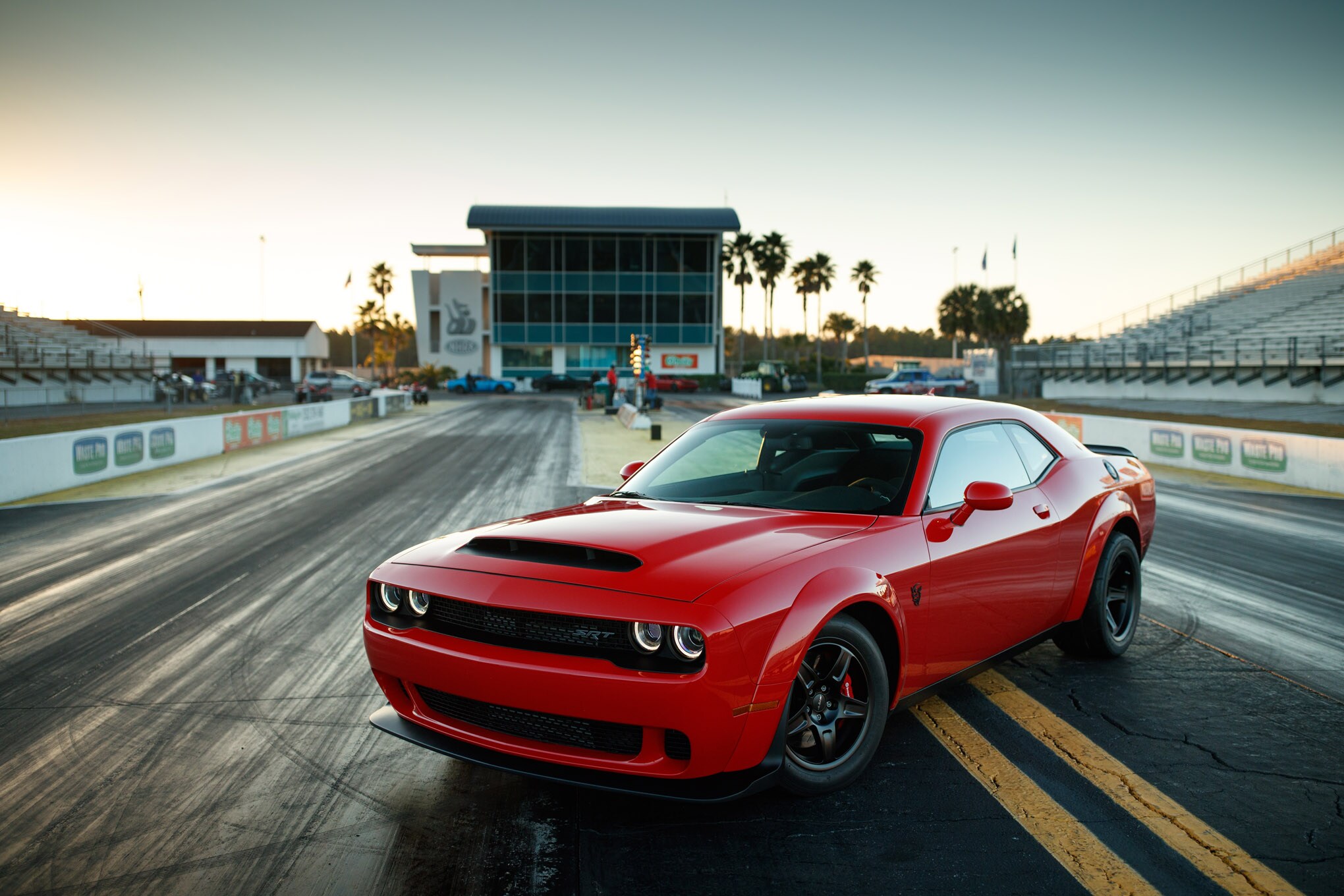 If you are searching for a sweet deal on a brand new 2018 Dodge Demon, now is the time to stop by our dealership and see what we can do for you! There's no better time than the present to get behind the wheel of this amazing new vehicle and hit the highway to adventure. Best of all, 2018 Dodge Challenger Demon prices are calculated to give you your maximum money's worth without breaking your budget. If you're ready to fall in love with the open road all over again, you'll need a vehicle that is worthy of your admiration. The new Dodge Demon is the vehicle that measures up strongly to every test.
It's Time to See With Your Own Eyes What the Demon Can Do
Did you know that the 2018 Dodge Demon has already been judged to be the world's fastest 1/4 mile production car? This is no idle boast founded on raw untested data. You can believe it when we report that this baby was taken out on the open road and put through its paces. Pound for pound, the Demon proved itself to be the ruler of the road. The combination of fuel efficiency, speed, and pure performance is one that no other competing vehicle can match, much less excel. If you are ready to enjoy a state of the art driving experience, the 2018 Demon is the car you need to be driving.
Pricing For the Demon Is More Affordable Than Ever
One of the best features of the new Demon is its amazingly affordable pricing. Dodge Challenger Demon prices have been set with one goal in mind: To make this excellent new vehicle sell as fast at dealerships as it can move out on the open road. Demons are fixing to be flying out of the parking lots of dealers faster than they can be replaced. If you have ever dreamed about owning a Demon, now is the time to get down to your nearest dealership and get the information on pre-ordering one. This is one opportunity you can't afford to skimp or cut corners on because once they're gone, they're gone.
It's Time to Check Out the New Dodge Demon For Yourself
If you have ever desired to own a vehicle that was as fuel efficient and high on safety standards as it was dominant on the highway, the new Demon is the car you need to know about. Contact us for more details.