Indulge in the comeback Chrysler 300 after 30 years of being in an auto time capsule and used Chrysler model/years from respected Lakeshore Chrysler Dodge Jeep Chrysler Dodge for future Chrysler purchases, service, ordering parts or accessories for that 2008 you just financed! Head over to check out the indelible exterior colors and 300 Model/years all used and all in mint condition. Lakeshore Chrysler Dodge welcome anyone searching used to check us out online or if nearby, stop by our dealership in Slidell.
2011 Chrysler 300
2010 Chrysler 300
2009 Chrysler 300
2008 Chrysler 300
2007 Chrysler 300
2006 Chrysler 300
New and Used Chrysler 300 Design and Power
First, yes the Chrysler 300 was actually roaming highways and roads back in the 1930's through to the 60's and it just went into that time capsule, waiting to be the best comeback car the auto industry has seen! Several Slidell Chrysler customers do not even know that little bit of Chrysler 300 history! The unmistakable all American strong Chrysler 300 unique structure is very noticeable as it rolls its firm body down Louisiana highways. Exterior details create lavish appeal, as large wheels, a front chrome grille introducing itself with sparkle, dual headlights, indelible colors, and large fenders, all bring Chrysler 300 exterior to life. Starting under the Chrysler hood sits a variety of Powertrain options, which start out as your basic V6 auto 4-speed to phenomenal 300 sportier trims, as Chrysler's nimble movements when driving Chrysler 300 SRT with Hemi V8. Things all begin with Base trims and 2008 Chrysler designers were determined to keep their uniquely built piece of machinery and while merging with Fiat in 2009 Chrysler workforce really introduced their sweet Chrysler series lineup. Therefore, starting 2009 with total redesigned trims including, Chrysler 300 LX, Touring, Limited and SRT8, all of which come with Chrysler retro updates and inspiring elegant motifs. One thing you may want to consider is Chrysler does offer AWD (All Wheel Drive) for trims including Touring Limited and 300C. All trims, models and years are full of safety and passed IIHS tests with high scores, assuring consumers their monetary investment here is worthy one.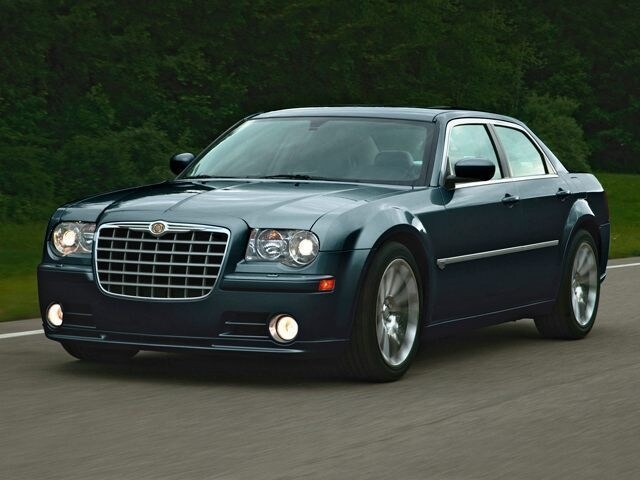 Used Chrysler 300 Interior
Once customers check out and test-drive used Chrysler 300 models at Lakeshore Chrysler Dodge out, are astonished with what awaits inside that over years became more futuristic. Chrysler 300 interior introduces pure elegance with nothing but high-tech features, softer detailed elements, which include smoother door handles & knobs, matte steering wheel and top of the line leather seats, comfortably seating five passengers. Each year Chrysler emerges their 300 there is surely going to be equipment that goes beyond cutting edge cool! Multi-media streams from Boston Acoustic speakers and media setup including Satellite radio, Garmin navigation, CD/DVD/IPod/MP3, with Bluetooth Hands Free Calling.
Used Chrysler 300 Summary
Test drive one of Lakeshore Chrysler Dodge used Chrysler 300 selection and highlight your luxury 300 sedan all over streets of the city. The Chrysler release in 2003, these designers/engineers on the Chrysler 300 knew there was a chance taken over releasing such uniqueness of this full-sized sedan to the auto industry. In closing, owning what is actually has become a piece of auto history is going to create an unbreakable bond between you and your used, yet brand new looking Chrysler 300 Sedan.