Lakeshore Chrysler Dodge Jeep customers that are searching for new or used Chrysler Crossfire, our Slidell Louisiana based dealership will serve all your new and used auto needs. We make finding your New or Used Jeep Chrysler Crossfire easy! Lakeshore Chrysler Dodge Jeep helps residents remain at one location and having all their auto needs met. We are located in Slidell on the Northshore of Louisiana. Lakeshore Chrysler Dodge Jeep is located nearby New Orleans, Metairie, Houma, Mandeville, Covington, Abita Springs, Pearl River, Chalmette, Jefferson, Diamondhead, Picayune and Bay St. Louis Mississippi!
2011 Chrysler Crossfire
2010 Chrysler Crossfire
2009 Chrysler Crossfire
2008 Chrysler Crossfire
2007 Chrysler Crossfire
2006 Chrysler Crossfire
2005 Chrysler Crossfire
Used Chrysler Crossfire Power
The coupe Chrysler was built to be exactly as it performs, like a sports car and equipped with V6 3.2-liter engine, Crossfire can push out 215HP and in 2005-2006 Crossfire SRT-6, powered things up with equipping the sporty Chrysler with turbo charged engine that punches out fierce horsepower topping in at 330. Chrysler Crossfire had a lot going on by starting 2005, as everything in this head-turning Chrysler coupe upgraded. There was additional suspension, larger wheels and all upholstery turned into soft leather inside.
Used Chrysler Crossfire Interior/Exterior Designs
There are several used Chrysler Crossfires at Lakeshore Chrysler Dodge Jeep with Metallic exterior brilliant colors that are aligned and poised in perfection for our customers. Whether searching for a 2005 Chrysler Crossfire or the sportier 2006 Crossfire Convertible 2door, Lakeshore Chrysler Dodge Jeep sales staff will be on top of fulfilling your Crossfire order! We cater a symphony of fine used Chrysler models and years with gleaming road trips ahead and an owner's arrival will be exhilarating, as proud used Crossfire drivers always arrive in style no matter what make or year of Crossfire customers choose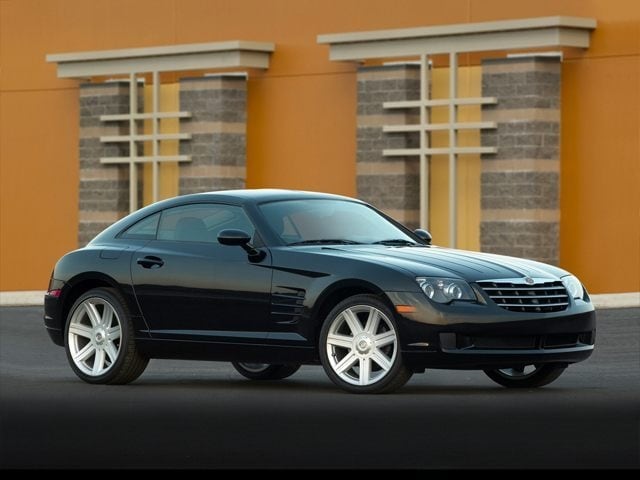 Used Chrysler Crossfire Summary
As Slidell and nearby communities continue doing their auto business with a solid dealership that has no "cracks in its foundation" along with our well-established relationships as Chrysler group LLC knows all about. Chrysler has apparently covered all trends, generations, and other various consumer demands, as Crossfire is their personal redemption of a sports car, as Chrysler has top of the line minivan for families the Chrysler Town & Country. In 1998, The American Chrysler Group merged with German car-maker Daimler AG, then 2009, Chrysler took the leap for merging with Fiat. Chrysler has had a lot of respect making it through the economic hassles, with merges between major auto brands, as now Chrysler produces Jeep, Chrysler, and Dodge. Lakeshore Chrysler Dodge Jeep did win over recognition from The Chrysler Group LLC as our dealership won another year of topping charts for Chrysler sales, both used and new.