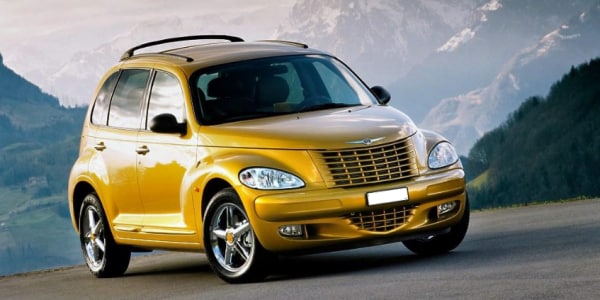 2011 Chrysler PT Cruiser
2010 Chrysler PT Cruiser
2009 Chrysler PT Cruiser
2008 Chrysler PT Cruiser
2007 Chrysler PT Cruiser
2006 Chrysler PT Cruiser
2005 Chrysler PT Cruiser
2004 Chrysler PT Cruiser
2003 Chrysler PT Cruiser
Used Chrysler PT Cruiser

Lakeshore Chrysler Dodge Jeep will back up any customers regardless of credit histories with Used Chrysler PT Cruiser with its built structure that Chrysler obviously set out to have an unmatchable unique design. Lakeshore Chrysler Dodge Jeep has these unique "Personal Transporters" (PT) for sale at lower than any competitor.
Used PT Cruiser Powertrain and Design
Chrysler built the PT Cruiser so the trendy retro drivers had the same appealing unique Chrysler style, but at lower costs and smaller engines to lessen fuel costs. PT Cruiser is a strong vehicle that appears to be an offspring mixture involving a truck and Car! The Cruiser will accommodate up to five passengers comfortably and plenty of leg and arm room for the longer trips. The under hood action as stated earlier is quite impressive, due to the smaller 4-cylinder with five-speed manual transmission or four-speed automatic if desired. Inside is the media options that allow you to opt in for top-notch navigation as well as stereo sounds and different media options. These options may already be there as you take over from the first owner of your newly purchased Used PT Cruiser.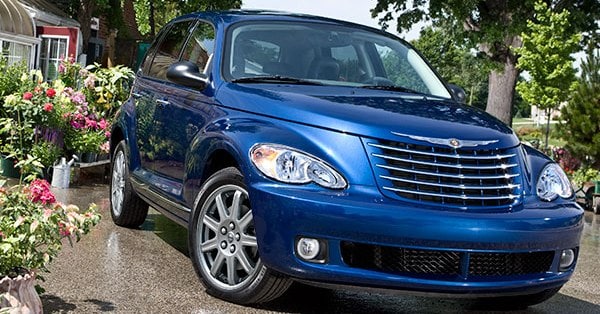 Used PT Cruiser Design and Safety
Totally retro and urbanized are two of the top words used when describing uniquely designed PT Cruiser that are constantly spotted, whether used or not several customers are still on their 2nd and possible third used PT Cruiser from #1 Lakeshore Chrysler Dodge Jeep. The trendy Chrysler can be purchased either as in solid format or as that ever so sought after "warmer- weather and stylish convertible top for adventurous rides ahead. Shop Lakeshore Chrysler Dodge Jeep today for some incredible Chrysler Used Car Sale, at Lakeshore Chrysler Dodge Jeep every day is a sales event.