Lakeshore Chrysler Dodge Jeep customers that are searching for new or used Dodge Challenger, our Slidell Louisiana based dealership will serve all your new and used auto needs. We make finding your New or Used Dodge Challenger easy! Lakeshore Chrysler Dodge Jeep helps residents remain at one location and having all their auto needs met. We are located in Slidell on the Northshore of Louisiana. Lakeshore Chrysler Dodge Jeep is located nearby New Orleans, Metairie, Houma, Mandeville, Covington, Abita Springs, Pearl River, Chalmette, Jefferson, Diamondhead, Picayune and Bay St. Louis Mississippi!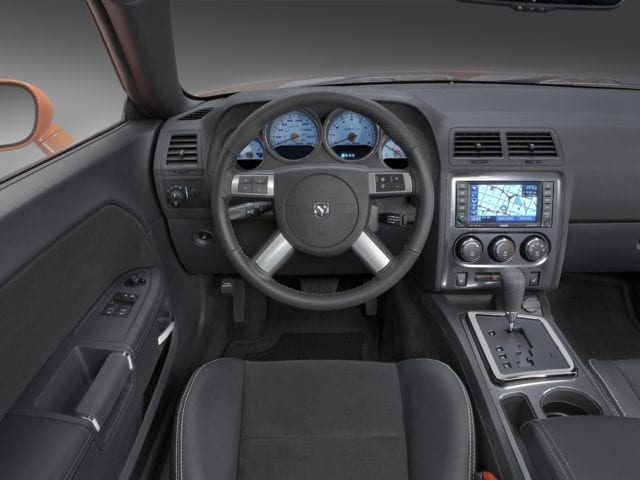 2009 Dodge Challenger
2010 Dodge Challenger
As car enthusiasts we like cars that are unique and perform how the makers say they will perform. We dislike the frills of fake pieces that get added for "looks" and when a brand tested, successful name is attached to a car it had better live up to the standards set by the original. We want improvements on the original design with the minor tweaks available through modern technology. Is that too much to ask?
For 2010 the Dodge Challenger will continue with the formula that made it an extreme success in 2009 seeing no major changes, just minor tweaks that should improve on the successful formula. If you like the Mercedes based LX platform currently used to run the Chrysler 300, Dodge Magnum, and Dodge Charger then the LY platform (in the 2010 Challenger) will suit you too. Dodge is planning to modify the LX platform for its next generation of vehicles and the LY based Challenger will be one of many cars built upon it. With more aggressive engine styling and added power, some have suggested that the LY is the LX on steroids. Time will tell.
The LY engine may be the top of its field when produced with 510 Horsepower and 510-lbs of Torque. And don't forget about two more Hemis (including a Super Hemi) that will be joining the lineup with one replacing the current 6.1 liter in the foreseeable future. The retro engine comeback has begun, and in style!
Sources speculate that the new Challenger may be available in a convertible option for those of us that need to feel the wind in our hair. We can only hope.
This preview is based on a full run-through of the 2009 Dodge Challenger.
SE moves well from a stop, though it quickly runs out of steam as engine speed rises. Its 4-speed automatic is smooth but reluctant to downshift for more power. The manual has positive, mechanical shift action and a smooth clutch. Enormous thrust is available from any speed at any time on the SRT8. Impressively, Challenger SRT8 will do 0-60 mph in around 5 seconds. Though not subtle, its responsive automatic transmission shifts without harshness.
In testing, a manual-transmission R/T averaged 16.5 mpg with slightly more city driving than highway use. Test automatic-transmission SRT8s averaged 15.8-16.8 mpg. Chrysler recommends mid-grade 89-octane gas for the SE and automatic-transmission R/T. Premium-grade gas is recommended for the manual-transmission R/T and required for the SRT.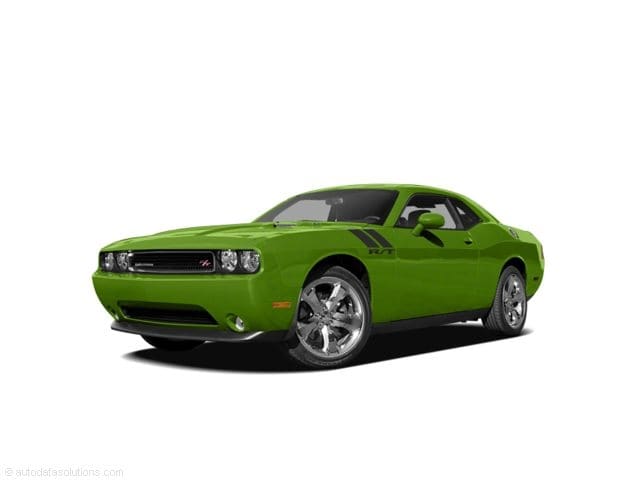 The SRT8 comes with a 6.1-liter V8 generating 425 horsepower and 420 pound-feet of torque, a performance-tuned suspension, a reprogrammed electronic stability control, Brembo brakes, Goodyear Supercar F1 tires on 20-inch forged aluminum wheels, and a 180-mph speedometer. Challenger's ride is surprisingly supple, especially given this car's performance mission. Bump absorption is quite good across the lineup, with the SE being the most composed. SRT8 has more side-to-side motions than the SE or R/T.
Accurate steering is marred by excessive power assist. Though not as agile as a Mustang, Challenger handles well given its sheer size and heft. Body lean in fast turns is well controlled, and the brakes provide sure-footed stopping control. The SE is surprisingly refined; its engine produces a slightly throaty growl under hard acceleration. R/T and SRT8 models produce sound levels in keeping with their high-performance character. Engine, exhaust, and road noise are omnipresent in those models, even in relaxed highway cruising.
Major gauges are deeply recessed into the dashboard and are dimly backlit, making them hard to read at times. The Chrysler-standard control layout places most systems within easy reach. The navigation system absorbs most audio functions, but mostly with good results. Challenger's rear-seat accommodations are quite good for a sporty car. Smaller adults may tolerate short trips, while kids will fit fine. Entry and exit are expectedly awkward.
Challenger may not be an ideal choice for those looking to save on gas, at least in V8 form. That said, Dodge's muscle machine comes off as more practical than Ford's Mustang. The lower-priced SE and R/T versions are the best models in this lineup.
Available safety features should include ABS, traction control, antiskid system, and curtain side airbags. Keyless engine start should remain available, along with Chrysler's U-connect multimedia suite, which can include a wireless cell phone link, 30-gigabyte hard drive for storing digital music and picture files, and a navigation system.
Car sites, Blogs, and auto shows have been hyping up the concept Dodge Challenger to the point where you would think that the car is almost ready to roll off of a DCX assembly line. If the Challenger was available for sale today the waiting list would be many months long. Such is the demand for a retro car that takes its styling cues right from the '71 Challenger.
The 2010 Challenger should meet or exceed any and all of these tests. Minor tweaks in styling and a revamped, more powerful engine should make the challenger a must for any car lover out there. And for the weekend warrior the convertible option is quite attractive. Unfortunately, the Challenger won't be in car showrooms any time soon. As a consolation blogs and preview sites like this serve to satiate the interest, at least for the time being. Daimler Chrysler is set to put this car into production for the 2010 season. We can only hope that it meets and exceeds our expectations.