New OR Used Dodge Charger

Lakeshore Chrysler Dodge Jeep customers that are searching for new or used Dodge Charger, our Slidell Louisiana based dealership will serve all your new and used auto needs. We make finding your New or Used Dodge Charger easy! Lakeshore Chrysler Dodge Jeep helps residents remain at one location and having all their auto needs met. We are located in Slidell on the Northshore of Louisiana. Lakeshore Chrysler Dodge Jeep is located nearby New Orleans, Metairie, Houma, Mandeville, Covington, Abita Springs, Pearl River, Chalmette, Jefferson, Diamondhead, Picayune and Bay St. Louis Mississippi!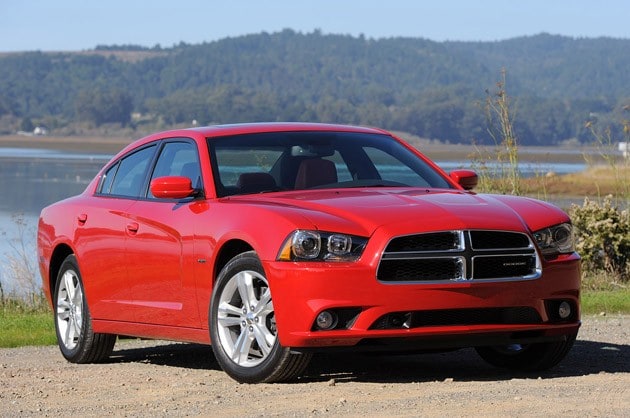 Used Dodge Charger Design and Power
The Used various model/years of our Dodge Chargers are rolling off the lot quickly with our Dodge Charger fans in a state of awe, and onlookers in a state of astonishment in the new futuristic All American Legendary Pony Car. The looks over years took quite extraordinary makeovers, but that old school design will never be let go, such as the iconic structured design is only brought to modern day, but never loses its originality, which is by far Chargers greatest aspects. Dodge Charger starting in 2005 models selling at record rates to families as a "family sedan favorite". Now how many children want their Mom or Dad driving them around in such a flashy mysterious ride as perhaps 2007 or 2009 Dodge Charger? Almost our customers that are in the used car section of
Lakeshore Chrysler Dodge Jeep
for a minivan take notice to that sharp Charger sitting there perched just perfectly on its large wheels. The power of Dodge Charger really shines when equipped with the aggressive V8 Hemi engine found under the hood of 2010 Charger engine.
Lakeshore Chrysler Dodge Jeep
has Chargers available in various trims that include Charger SE, SXT, and the more powerful Charger RT.
Used Dodge Charger Interior Design and Features

Family sedan owners that choose newer years of Dodge Charger such as 2007 or 2008 are intrigued with the roomy comfortable space for five passengers and high tech features that await them inside the Charger. Inside from 2005-present day have safety features over these past few years include features as rear back up camera, Multi-media with high surround sound speakers, and even the option of DVD rear seat Movie player.
Lakeshore Chrysler Dodge Jeep
Used Charger have top of the line navigation, satellite radio, and audio hookups for IPods and MP3 players.
Used Dodge Charger Summary
Yes, it is apparent why Dodge Charger has brought in record sales from all types of personalities test-driving a Charger from
Lakeshore Chrysler Dodge Jeep. Any used model/year of Dodge Charger chosen by

Lakeshore Chrysler Dodge Jeep

customers will look brand new and probably appear to others as a brand new Charger heading their way! So do not wait any longer, contact us via email or telephone and schedule your first test-drive in a spectacular performing used Dodge Charger.