New OR Used Dodge Grand Caravan

Lakeshore Chrysler Dodge Jeep customers that are searching for new or used Dodge Grand Caravan, our Slidell Louisiana based dealership will serve all your new and used auto needs. We make finding your New or Used Dodge Grand Caravan easy! Lakeshore Chrysler Dodge Jeep helps residents remain at one location and having all their auto needs met. We are located in Slidell on the Northshore of Louisiana. Lakeshore Chrysler Dodge Jeep is located nearby New Orleans, Metairie, Houma, Mandeville, Covington, Abita Springs, Pearl River, Chalmette, Jefferson, Diamondhead, Picayune and Bay St. Louis Mississippi!
2011 Dodge Caravan
2010 Dodge Caravan
2009 Dodge Caravan
2008 Dodge Caravan
2007 Dodge Caravan
2006 Dodge Caravan
2005 Dodge Caravan
2004 Dodge Caravan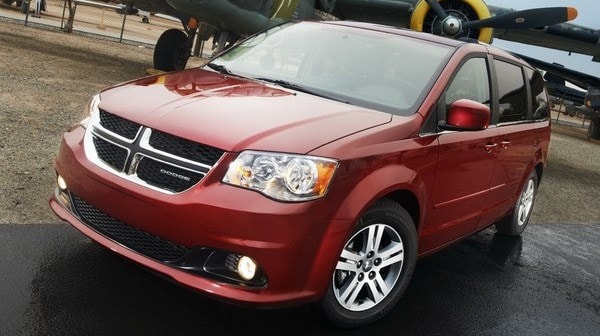 Used Dodge Grand Caravan
Families all over Louisiana are being geared up for fun-fest summer vacations in a Used Dodge Grand Caravan from Lakeshore Chrysler Dodge Jeep. We are the perfect car dealership where these families can explore large magnitudes of solid entertaining Dodge Caravan Model/years, being sold at low Lakeshore Chrysler Dodge Jeep prices with top courteous service.
Used Grand Caravan Design and Powertrain
When the 2005 Grand Caravan was unveiled so was the newly thought of cargo area that became known as famous hidden Stow-n-go second row seats, which conveniently remain stowed away underneath to provide more cargo carrying space. Option on this also was an available table that stowed away whenever necessary and came up for games or other forms of entertainment while traveling. It appears already that this minivan is sure close to being inside your family room, but on wheels! In 2008, Dodge Grand Caravans gave drivers three various under the hood powertrain options, which included 3 engine options of V6 3.3-liter standard on SE trims, standard on SXT Caravan trims V6 3.8-liter or powerful V8 4.0-liter that pushes power up to 251HP. The base Used Dodge Caravan available at Lakeshore Chrysler Dodge Jeep are going to show how inspiring minivans can be now and the luxury that actually remains hidden inside until you climb aboard. The whole "egg shape persona" that minivans are Mom vehicles will surely disappear once that first test-drive out of Lakeshore Chrysler Dodge Jeep is taken.
Used Grand Caravan Interior/Entertainment
Once stepping inside the indelible exterior solid colored Dodge Grand Caravan at Lakeshore Chrysler Dodge Jeep, you will be stepping into new age revolution and state of the art features. Top of the line entertainment features really launched in 2008, equipping the Swivel-n go seats with a table possibly already added by previous owners, which lessens your costs. This is due to 2008 Caravans having the table as an option but newer Caravans now have this as standard feature. If it is not there adding it through our Lakeshore Chrysler Dodge Jeep parts and accessories discount, #1 online catalog works just as well! Then you have rear seat dual DVD movie players, top of the line navigation, SIRIUS satellite radio, and multimedia featuring audio hookups for IPods and MP3 players.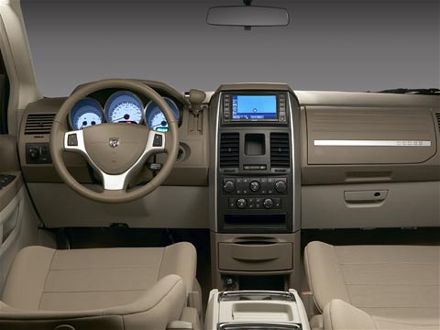 Used Dodge Grand Caravan Summary
Over a quarter century ago, Dodge first introduced what has become the most sought after relied upon minivans of all times, which is the legendary Grand Caravan. Since the 1990's Grand Caravan remains at top of all family purchased vehicles, even with competitions as Ford and Toyota stepping in, could never outbid sales of Grand Caravan. By 2008, things really started grooving when things went high tech and additional retro updated entertainment was installed. This is the "perfect outfitted window manikin" of all minivans! Moreover, in its used years of 2008/2009, the Dodge Caravan sat in Lakeshore Chrysler Dodge Jeep showroom with fit, healthy, fun, and reliably safe persona available in various trims and exterior colors. Now they may be Used Minivans, but the Dodge Grand Caravan is still topping sales of used Minivan demands. Contact us for the best Used Dodge Caravans roaming highways.